Kakeru
Drawing app on browser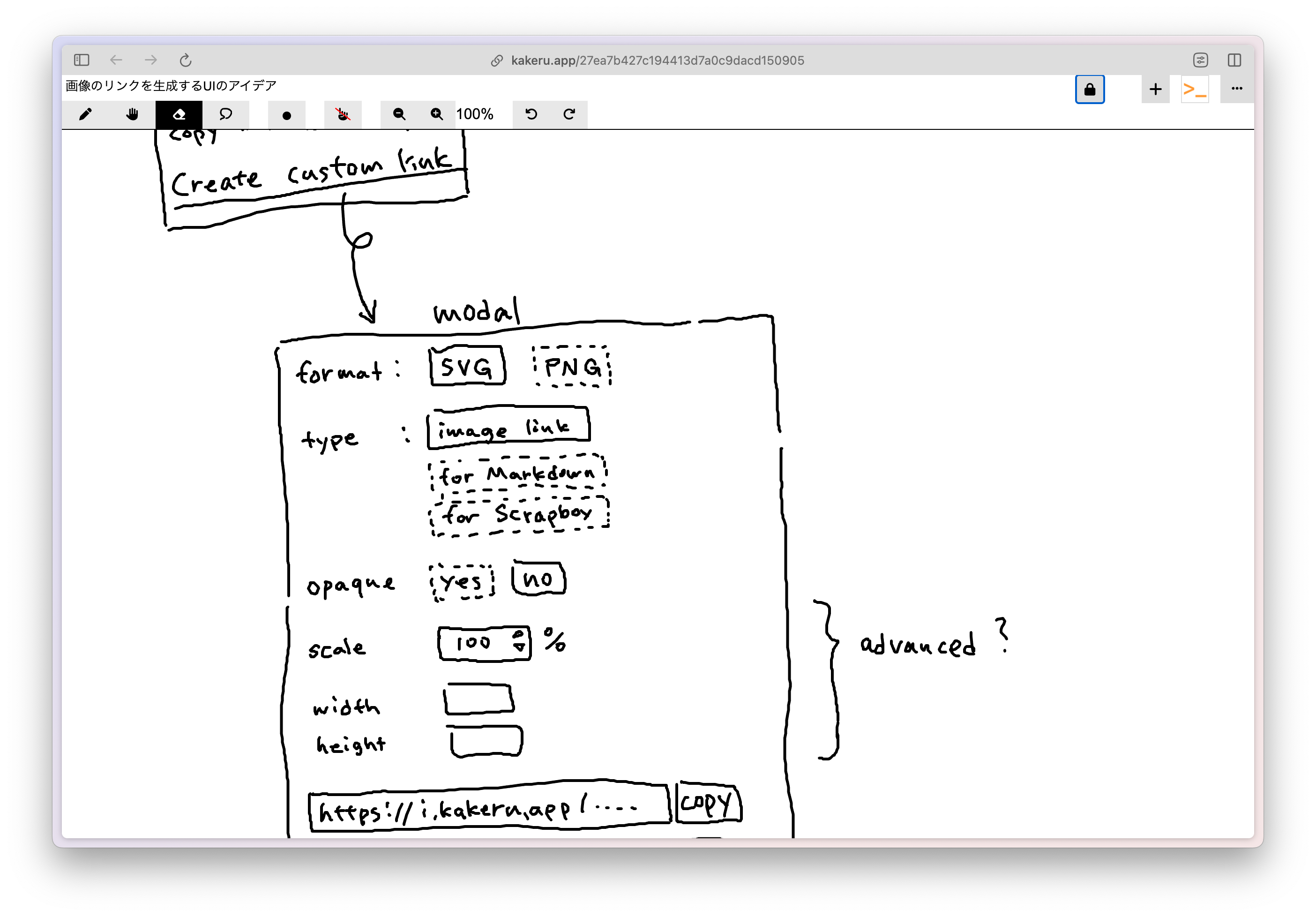 You can draw with your mouse or finger on any device: laptop, smartphone, tablet, etc. Styluses are also supported.
You can share your drawing by sending URL. In addition, multiple people can draw together at the same time.
Your drawing can be exported as SVG image and you can embed it to your Wiki or Markdown documents.
Tips
You can scroll the canvas infinitely and write anywhere. There is no size limit like paper.
To enable palm rejection while using styluses, tap a button with finger icon and red slash: .
Twitter
Follow us and keep in touch!